Welcome to Avfuel's Training Website
You are now entering Avfuel's training portal.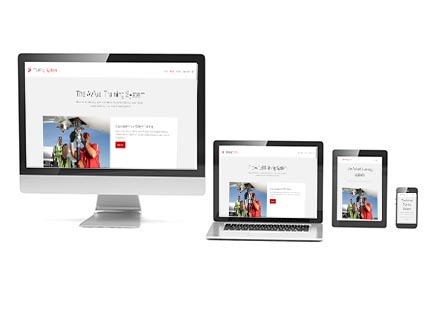 Train at your own pace
We get it—you're busy! Your staff members probably don't have extended periods of time to sit down and train. But we know you know just how important that training is. That's why we've developed this user-friendly online system so your employees can train at their own paces. Whether it's picking up where they left off or going back to review, our video training system was designed with you in mind for training done right.
Comprehensive Customer Service Training
In the land of luxury, service is king. One of the best ways to differentiate your facility from your competitors—and to retain loyal customers—is by excelling in customer service. The best part? Excelling in service is even easier than you might think. We've taken theoretical concepts from the world's best training programs and made them practical for your immediate implementation as a training tool specifically for FBOs.
Fuel Safety Training
If there's one thing we know, it's fuel. Nothing could ever be more important than the safety of your customers, and nothing could compromise that safety more than poorly-executed fuel handling. Our comprehensive line of training videos walks employees through each step of the fuel-handling process to better educate them on best practices and safe operations. Up-close visuals through high-quality videos are the perfect supplement to your hands-on training.

Line Service Fuel Safety
Part 139 FAA-approved fuel safety training

Supervisory Fuel Safety
Train the trainer – Part 139 FAA-approved Supervisory Training

Non-Fuel Best Practices
Includes lessons on towing, marshalling, de-ice/anti-ice, and other non-fuel rampside practices.
A glimpse at training
We work in a high-tech industry—your training program should reflect that. Utilizing high-quality video training segments while giving you—the user—ultimate control over the pace of the program makes the Avfuel Training System a smarter choice for your operation's needs. Content is always up-to-date, just like the technology in our training platform.
Subscribe to News and Updates
Opt in to receive communications concerning training topics and updates as needed.
Subscribe to News and Updates
Opt in to receive communications concerning training topics and updates as needed.